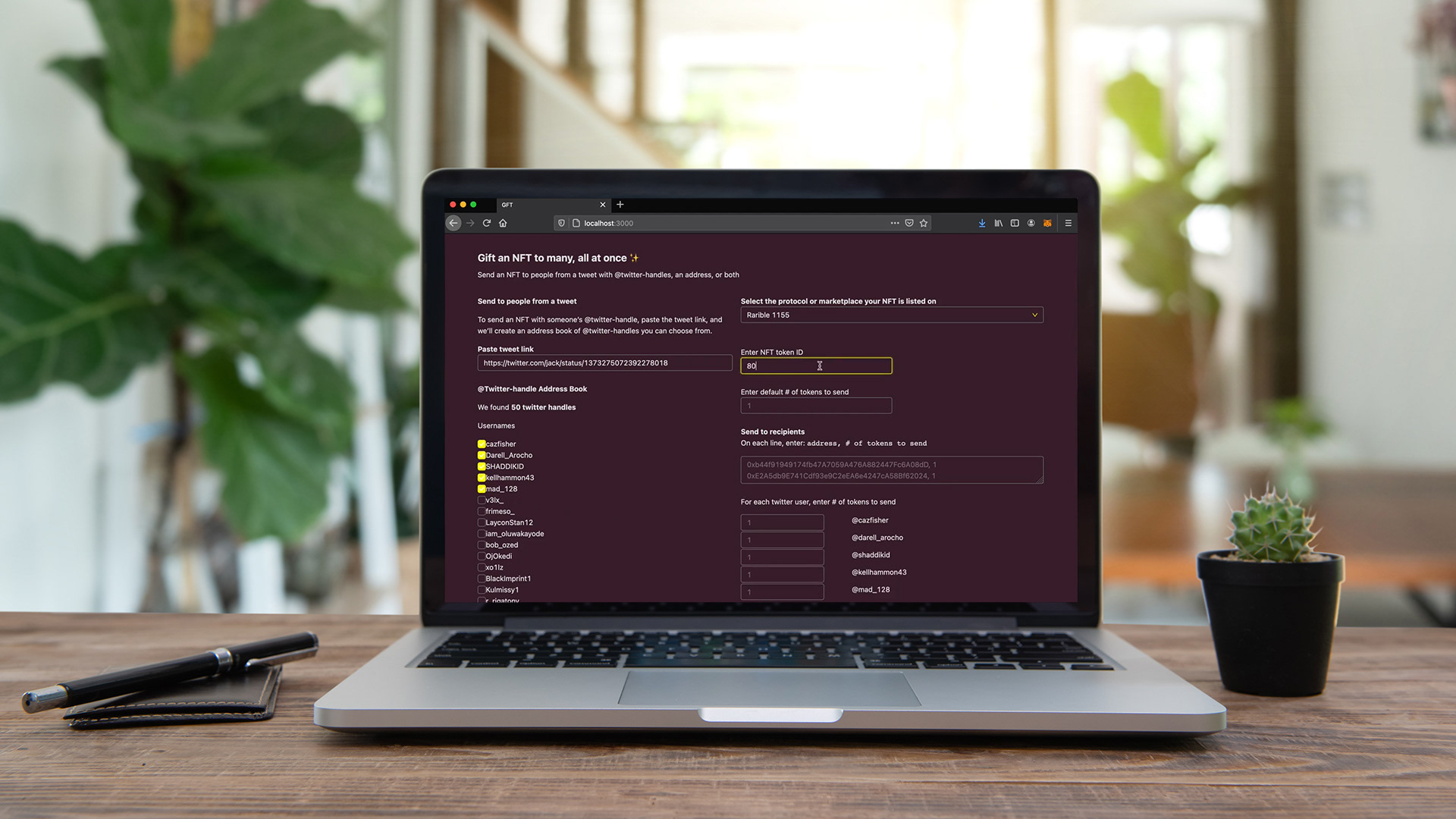 For my first hackathon, I had the opportunity to collaborate with Roxanne Ravago, Val Mack, Sasha Mack, and Reaal Khalil to build Gft.art for
NFTHack
. NFTHack brought together a virtual collective of passionate creatives and engineers for a weekend NFT hackathon and summit powered by ETHGlobal. Gft.art was a fantastic - and tiring - introduction to hackathons, and we were happy to win the Creator Comfort award from Protocol Labs.
Our goal with Gft.art was to empower creatives to enhance engagement with fans by unlocking a novel way to distribute, tokenize, and sell their digital work at scale: all with a lens of efficiency & ease of use.

There is a significant opportunity to scale the adoption of NFTs, but obstacles exist. Creators need increased distribution opportunities and are concerned about cost prohibitive gas fees. For consumers, the vast majority of NFT platforms today require an understanding of many aspects of Ethereum without providing the resources for them to do so.

GFT is a web based tool that facilitates the digital interaction experience between art fans and creators through gifting. GFT provides a gas efficient way for creators to gift (airdrop) an NFT to fans at scale - creating an educational experience for consumers new to the NFT and crypto space.

Built on the scaffold-eth hackathon framework and featuring web 3.0 and smart contract functionality throughout, Gft.art makes gifting NFTs easy.